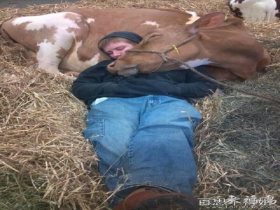 Random good picture Not show
1. He has a variety of interests.
2. Janet edited books for a variety of publishers.
3. In your new job you will perform a variety of functions.
4. This tool can be used in a variety of ways.
5. He resigned for a variety of reasons.
6. The climbers strapped on a variety of equipment.
7. The bowl contained a variety of fruit.
8. The girls come from a variety of different backgrounds.
9. The students come from a variety of social classes .
10. The shopping-centre sells a variety of goods.
11. The dish was accompanied by a variety of pickles.
12. The conference brought together historians working in a variety of fields.
13. Computers can perform a variety of tasks.
13. Wish you can benefit from our online sentence dictionary and make progress day by day!
14. The software will accept input from a variety of other programs.
15. The students are from a variety of ethnic backgrounds.
16. 'Contact sports' is an umbrella term for a variety of different sports.
17. Choose a variety of foods and ring the changes with meals.
18. People change their mind for a variety of reasons.
19. The speaker discoursed knowledgeably on a variety of subjects.
20. The virus attacks a variety of cells in the body.
21. We took to the hills in a variety of four-wheel-drive vehicles.
22. The room was decorated in a variety of reds, blues, and yellows.
23. The rock drawings depict a variety of stylized human, bird and mythological figures and patterns.
24. Yulan magnolia can adapt to a variety of soils.
25. The Riverside Res-taurant promises a variety of food that never ceases to amaze!
26. She was no mean performer on a variety of other instruments.
27. The department store carries a variety of leather shoes.
28. This new glue bonds a variety of surfaces in seconds.
29. After he left school, he tried his hand at a variety of jobs—bricklayer, cinema usher, coal man.
30. Minerals can be absorbed and utilized by the body in a variety of different forms.
More similar words:
a variety,
variety,
anxiety,
society,
various,
variable,
variation,
vary,
naval,
Soviet,
quietly,
pay off,
lay off,
buy off,
available,
by way of,
playoff,
avant-garde,
twentieth,
carry off,
a body of,
be available,
availability,
in the way of,
in memory of,
arid,
at the mercy of,
dried,
arise,
series.