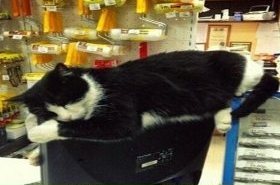 Random good picture Not show
1. Life is just
a series of
trying to make up your mind.

2. Life is a series of collisions with the future. It is not the sum of what we have been, but what we yearn to be.
3. The movie consisted of a series of flashbacks.
4. Bank staff are to stage a series of lightning strikes in a dispute over staffing.
5. In a series of spot checks, police searched buses crossing the border.
6. Great things are done by a series of small things brought together.
7. A series of coup attempts and mutinies within the armed forces destabilized the regime.
8. The astronauts are conducting a series of experiments to learn more about how the body adapts to weightlessness.
9. I took a series of badly paid secretarial jobs which made me really miserable.
10. Nothing in life is despair, a series of disaster will be can't withstand the sunshine nightmare, to be bumpy.Life is the dojo, alive is a kind of practice.
11. The police are investigating a series of attacks in the area.
12. The French constructed a series of fortresses from Dunkirk on the Channel coast to Douai.
13. The government was rocked by a series of scandals.
14. We heard a series of explosions. They seemed quite close by.
15. There has been a series of sexual attacks on women in the area.
16. The new dance consists of a series of glides.
17. The riots were triggered by a series of police arrests.
17. Sentencedict.com try its best to gather and make good sentences.
18. They linked up with a series of local anti-nuclear and anti-apartheid groups.
19. Olivia's face convulsed in a series of twitches.
20. A drug-related gang war led to a series of shootings in the city.
21. Mark was palmed off with a series of excuses.
22. A series of corruption scandals led to the fall of the government.
23. The pilot has to carry out a series of complex manoeuvres.
24. A series of unsolved murders on the island has raised fears that a psychopathic serial killer is on the loose.
25. The band are currently planning a series of Stateside gigs.
26. The theory is based on a series of wrong assumptions.
27. The book grew out of a series of lectures.
28. The events of the hero's childhood are shown as a series of flashbacks.
29. At five o'clock in the afternoon the city streets are a series of bottlenecks.
30. The director drew the meeting out for another hour with a series of tedious questions.
More similar words:
series,
priest,
laser,
menagerie,
experience,
experienced,
developing countries,
resort,
resource,
resolve,
resonate,
facies,
species,
resolution,
facilities,
so far,
as of,
sofa,
acquiescence,
user,
case,
phase,
base,
ease,
lots of,
bags of,
soften,
softly,
dried,
in case.