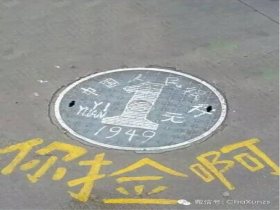 Random good picture Not show
1. It takes
a lot of
thought and effort and downright determination to be agreeable.

2. Tinned fruit usually has a lot of syrup with it.
3. The conference is going to be a lot of extra work.
4. A new computer system entails a lot of re-training.
5. She has a lot of correspondence to deal with.
6. He owes a lot of money to Mr. Smith.
7. There's usually a lot of traffic at this time of day.
8. The farmer grows a lot of wheat.
9. There was a lot of mud on the ground.
10. Oh, you've got a lot of candies!Will you split with us?
11. They spent a lot of money equipping the school with new computers.
12. I have a lot of free time today.
13. A lot of nit-picking was going on about irrelevant things.
14. You have a lot of nerve.
15. You need a lot of self-discipline when you're doing research work on your own.
16. There's a lot of contention about that issue - for every person firmly in favour(sentencedict.com), there's someone fiercely against it.
17. He's broken a lot of girls' hearts.
18. The Nationalist Party have gained a lot of support in the south of the country.
19. It was a fruitful meeting; we made a lot of important decisions.
20. The map had a lot of little pins stuck into it.
21. There's a lot of storage space in the loft.
22. Giving these events a lot of media coverage merely perpetuates the problem.
23. The designer came in for a lot of criticism.
24. Badly fed children suffer a lot of minor illnesses.
25. Tanner had a lot of cash at his disposal .
26. My father has a lot of worries.
27. He's got a lot of money but he doesn't flaunt it.
28. After the First World War Germany conceded a lot of land to her neighbours.
29. He make a lot of money selling clothes.
30. It's annoying that the chimneys of those plants in the city eject a lot of smoke every day.
More similar words:
lot,
slot,
plot,
lots,
ballot,
pilot,
photo,
motor,
lots of,
go together,
blotting,
clothing,
along,
protocol,
go to sleep,
let alone,
deal out,
go to pieces,
so to speak,
all along,
a load of,
catalog,
get along,
at a loss,
photograph,
dialogue,
photography,
photographer,
along with,
leave alone.