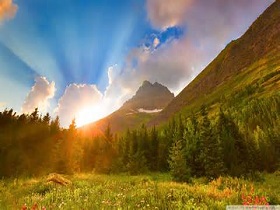 Random good picture Not show
1. Love all, trust
a few
, be false to none.

2. A few farms were dotted about in the valley.
3. maybe god wants us to meet a few wrong people before meeting the right one, so that when we finally meet the person, we will know how to be grateful.
4. It's a few inches beyond my reach.
5. She went aside for a few moments.
6. A child can drown in only a few inches of water.
6. Sentencedict.com try its best to collect and create good sentences.
7. The old man managed to wheeze out a few words.
8. Don't worry?it's quite usual to have a few problems at first.
9. Not a few violent scenes were cut from the film before it came to show.
10. He hastily stuffed a few clothes into a bag.
11. The trip has been extended to include a few other events.
12. My spirits lifted a few notches when I heard the news.
13. They prolonged their visit by a few days.
14. She caught his likeness with a few bold brush strokes.
15. I've been setting aside a few pounds each week.
16. He ciphered the telegram in a few minutes.
17. We'd had a few jars down the pub.
18. The chairman made a few conventional remarks.
19. The seeds will sprout in a few days.
20. I saw a few prisoners run away from the prison.
21. He packed a few things into a bag.
22. We've had a few disagreements (sentencedict.com), but we're still good friends.
23. For a few seconds nobody said anything.
24. A few pedestrians carrying their evening shopping sheltered from the rain in doorways.
25. Happiness is a perfume you cannot pour on others without getting
a few
drops on yourself.

26. To live long is almost everyone's wish, but to live well is the ambitiion of
a few
.

27. The total sales of the company didn't amount to more than a few million dollars.
28. It's hard work trying to get him to do a few things for himself.
29. They conquered the southern part of the country in a few months.
30. Because of the weather,the football match will have to be laid over for a few days.