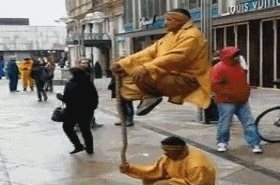 Random good picture Not show
1. She will be back home in a couple of weeks.
2. I always take a couple of aspirins when I feel a cold starting.
3. I have a couple of things to do now.
4. A couple of the younger teachers tittered at his smutty jokes.
5. Give the bottle a couple of shakes before pouring the juice.
6. He presented us with a couple of jade lions.
7. At times he would be absent for a couple of days.
8. Why don't we saddle a couple of horses and go for a ride?
9. He plucked a couple of plastic bags from the roll.
10. A couple of townies walked into the village pub, looking very out of place in their smart suits.
11. Mason went home for a couple of hours' kip.
12. We only had a couple of hours to set up before the exhibition opened.
13. A couple of victories would improve the team's morale enormously.
14. Stew the pears in red wine for a couple of hours.
15. Can I borrow a couple of bucks?
16. I've seen her a couple of times before.
17. The company has bankrolled a couple of local movies.
18. She took a couple of headache tablets .
19. Now don't get smug just because you've won a couple of games.
20. Across the street from me there are a couple of police officers standing guard.
21. There are a couple of girls waiting for you.
22. I was hustled out of the building by a couple of security men.
23. We visited some friends in France, but we didn't want to overstay our welcome and left after a couple of days.
24. If he wanted to splash out on a new car it would take him a couple of days to get his hands on the cash.
25. I'll be with you in a minute. There are a couple of things I have to do first.
26. I don't deserve to be made the scapegoat for a couple of bad results.Sentencedict.com
27. I'm still in contact with her - we write a couple of times a year.
28. I'm trying to arrange my work so that I can have a couple of days off next week.
29. His heart gave a little flutter as the ladder slipped a couple of inches.
30. A poor game was redeemed in the second half by a couple of superb goals from Anthony Edwards.
More similar words:
couple,
coup,
a bundle of,
in the course of,
laconic,
smile on,
single out,
soup,
go up,
do up,
group,
plea,
apple,
plead,
control group,
temple,
people,
purple,
complex,
sample,
multiple,
principle,
implement,
complexity,
for example,
court,
couch,
course,
could,
county.