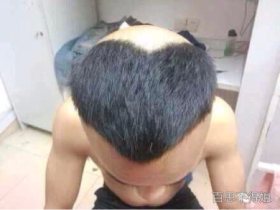 Random good picture Not show
1) The permutations of x, y and z are xyz, xzy, yxz, yzx, zxy, zyx.
2) The possible permutations of x, y and z are xyz, xzy, yxz, yzx, zxy and zyx.
3) Some of the networks are based on the X. 25 telecommunications protocol supporting other protocols at higher layers.
4) Brian X. They'd pull him in and give him the once-over.
5) Superusers recently collaborated with Uniras to interface its graphics software with UIM/X.
6) I look forward to receiving your payment in advance of £X.
7) Injunctions are Ingredient X. They are beliefs, buried in people's personal philosophies,(http://sentencedict.com/X..html) about personal worth.
8) He then sought a declaration that A.P.E.X. was not entitled to do this.
9) Who was Osvaldo's chief assistant these days, X. Ray or the Corporal?
10) Microsoft also is building X.509 support into the Internet Explorer 4.0 client.
11) Ranking Sections: IX. Best Classic Riders, X. Best Stage Race Riders. Point system notes.
12) It was recommended by grandmaster X.
13) X rays and antibiotics are adjuvant to surgery. X.
14) The chromosome number and karyotype of Astragalus chinensis X.
15) TeamLinks, which to date only operates on VAX/VME-based systems(sentencedict.com), comprises an X.400-based mail system and office automation software.
16) Arc sine x is an angle whose sine is x.
17) No, this move is well known before, it was played by grandmaster X.
18) This is a theoretical move. It was recommended by grandmaster X.
19) Yes, this continuation ( line , move ) was elaborated by grandmaster X.
20) This gives the following on grouping like coefficients of X.
21) The real numbers are called the barycentric coordinates of x.
22) A stationary state shows a spread of possible value for X.
23) You are responsible for assigning an appropriate value before you use x.
More similar words:
business executive,
executive function,
executive,
top executive,
executive order,
chief executive,
executive agency,
executive officer,
executive branch,
account executive,
executive program,
executive council,
executive director,
executive committee,
non-executive director,
corporate executive,
executive department,
chief executive officer,
execution,
executioner,
executing,
execute,
executed,
executor,
executant,
consecutive,
executable,
consecutively,
execute an order,
session.