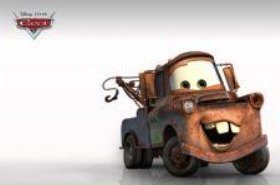 Random good picture Not show
(1) Founded in 1997, 800 TeleServices are a leading provider of outsourcing customer contact services and Customer Relationship Management (CRM) solutions to multinationals and industrial leaders.
(2) On Monday, Indian operator Tata Teleservices said it is buying 3G equipment from Huawei.
(3) PCCW Teleservices enjoys a large number of customer bouquets and renewed contracts year by year, as well as a glittering array of awards and industry recognition from worldwide organizations.
(4) TeleServices believe in the power of communication-reaching people on a personal level to build relationships of trust, value and quality.
(5) Sun's hope of attracting software developers is pinned on its Teleservices Programming Interface.
(6) This businesses partnership enhances our relationship with our clients, building trust and reliance among each of our clients and 800 TeleServices.
(7) A total of nine mobile operators that includes Bharti Airtel and Tata Teleservices paid a combined 677.2 billion rupees ($14.5 billion) for the rights to build 3G networks.
(8) Text message volume is up 20 to 25 percent at Tata Teleservices, said Rohit Gupta, an associate vice president for the company.
(9) Recommendation I. 210 describes the principles for defining telecommunication services supported by an ISDN including the concept of bearer services, teleservices and supplementary services.
More similar words:
telephone service,
intelligence service,
table service,
selective service,
services,
home service,
wire service,
active service,
service level,
social services,
service station,
retail services,
goods and services,
service of process,
financial services,
after-sales service,
internal revenue service,
cervices,
service,
serviceman,
lip service,
service fee,
disservice,
service area,
service unit,
service book,
service mark,
full service,
service line,
serviceable.