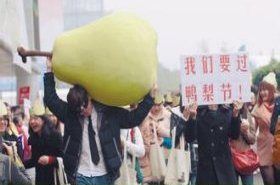 Random good picture Not show
1. The resemblance between Susan and her sister was remarkable.
2. It was Susan who brought the problem to my notice .
3. Susan has changed a lot since I last saw her.
4. I had a hunch that Susan and I would work well together.
5. Susan was an intense young lady.
6. Susan and her brother take turns doing the dishes.
7. Unfounded rumours began circulating that Ian and Susan were having an affair.
8. Susan visualized her wedding day and saw herself walking down the aisle on her father's arm.
9. Susan and Robert kissed each other passionately.
10. Susan and Alice are quite different.
11. Susan smiled at him and waved.
12. 'He'll come back,' Susan assured her.
13. Susan is going to take early retirement .
14. The prize was split between Susan and Kate.
15. 'Can I speak to Susan?' 'Speaking.'
16. John and Susan phoned.They're coming round this evening.
17. The name Susan is often abbreviated to Sue.
18. Susan couldn't help feeling a little peeved.
19. Mrs Hill is keen on Tom's marrying Susan.
20. Susan had a mental breakdown and was diagnosed with schizophrenia.
21. He never believed he and Susan would be reconciled.
22. Susan and Deborah share an intensely selfish, egotistic streak.
23. Nothing ever seems to ruffle Susan.
24. Susan felt slightly annoyed with herself.
25. Susan is playing golf every day to try to improve her game.sentencedict.com/Susan.html
26. Believe me, Susan, I am truly sorry.
27. Susan tends to get the giggles at the most inappropriate moments.
28. Susan put on a show of regret all day.
29. As actress Jane is not in the same class as Susan.
30. As usual, they'd left the children at home with Susan.
More similar words:
lazy susan,
susan b. anthony,
usance,
thousand,
thousands,
thus and so,
one thousand,
thousandth,
thousandfold,
ten thousand,
hundred thousand,
pernicious anemia,
serratus anterior,
thousand island dressing,
usa,
usage,
causa,
hausa,
medusa,
causal,
perusal,
usable,
arousal,
causally,
clausal,
spousal,
accusal,
sausage,
recusal,
refusal.