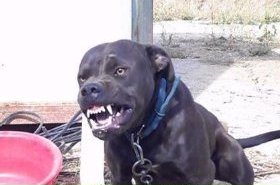 Random good picture Not show
1 Margaret resides with her invalid mother in a London suburb.
2 The ghost of Lady Margaret is supposed to haunt this chapel.
3 Margaret found his excuse somewhat implausible.
4 Margaret Thatcher was deposed as leader of the British Conservative Party in 1991.
5 Margaret handed him the butter. 'Thank you,' said Samuel.
6 Margaret Atwood's novel depicts a gloomy, futuristic America.
7 Margaret was always a precocious child.
8 I saw Margaret this morning looking as miserable as sin.
9 Margaret was looking very chic in blue.
10 Margaret sniffed miserably and nodded.
11 Just a minute, Margaret,[www.Sentencedict.com] I want to introduce you to Betty.
12 Margaret proved herself to be a good mother.
13 Sing us just one song,Margaret,come on!
14 Margaret dropped a hint that she'd like to come to the party.
15 Margaret looked at him with curiosity .
16 Mrs Thatcher's first name is Margaret.
17 Margaret Gillies currently has a team of 20 volunteers working for her.
18 Following the futuristic The Handmaid's Tale, Margaret Atwood's seventh novel, Cat's Eye, returns to more familiar territory.
19 Aunt Margaret told her to dress herself in her nicest dress.
20 Margaret Thatcher made history when she became the first British woman Prime Minister.
21 Ask Margaret. She's pretty clued-up about that sort of thing.
22 Margaret Thatcher became Britain's first woman prime minister in 1979.
23 The therapist judged that Margaret had made a serious attempt to kill herself.
24 Maggie is a diminutive of Margaret.
25 The official opening ceremony was performed by Princess Margaret.
26 Margaret takes after her father in being strong - willed.
27 Margaret wants me to go with her.
28 I'm leaving and I don't give a sod what Margaret thinks.
29 After her escape from prison, Claire Potter adopted the alias Margaret Smith.
30 I'll try to put some flesh on the plan Margaret has outlined.
More similar words:
margaret mead,
margaret sanger,
margaret thatcher,
margaret mitchell,
margarita,
margarine,
oleomargarine,
gargantua,
gargantuan,
margate,
marginal returns,
vargas,
tear gas,
teargas,
war game,
bargain,
gargle,
bargainor,
stargaze,
sargasso,
bargain for,
bargainer,
sargassum,
stargazer,
outer garment,
gargoyle,
target organ,
bargain away,
stargazing,
bargaining.