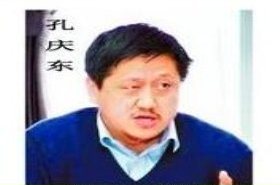 Random good picture Not show
1) Before gold, even
kings
takes off their hats.

2) Punctuality is the politeness of
kings
.

3) Before gold, even
kings
take off their hats.

4) War is the sport of
kings
.

5)
Kings
and bears often worry keepers.

6) Kings have long arms [hands].
7) Suspicions dispose kings to tyranny and husbands to jealousy.
8) New lords [kings],[http://sentencedict.com/Kings.html] new laws.
9) Kings go mad, and the people suffer for it.
10) British kings are crowned in Westminster Abbey.
11) Kings and queens wear crowns at official ceremonies.
12) Versailles was the principal residence of the kings of France until 1793.
13) Laws go as kings like.
14) Kings cannot privilege what God forbade.
15) The French kings claimed precedence over those of Spain.
16) Most modern kings and queens rule only in a formal way, without real power.
17) The kings of France paid homage to no one.
18) Kings have long arms.
19) Not all kings behave in a kingly way.
20) She could recite a list of all the kings and queens.
21) Passengers wishing to take the Kings Cross train should go to platform 9.
22) Other notables among his pupils were the kings of Saudi Arabia and Thailand.
23) The kings of Sparta would not serve under the tyrants of Syracuse.
24) Some feudal states were ruled by autocratic kings.
25) The kings of Sicily also ruled over the southern part of Italy.
26) The two eldest are already doing well at Kings Wood.
27) They believed that kings were predestined to rule.
28) Their rights had been pared away under the last three kings.
29) She set up shop back in 1965 with a very small restaurant in the Kings Road.
30) He traces his line of descent from the Stuart kings.
More similar words:
makings,
takings,
king-size,
workings,
kingship,
pickings,
bookings,
king-sized,
baking soda,
packing slip,
parking space,
walking stick,
working space,
banking system,
have the makings of,
divine right of kings,
sinking feeling,
wings,
rings,
doings,
things,
breaking and entering,
tidings,
strings,
ravings,
innings,
savings,
palings,
cummings,
lodgings.