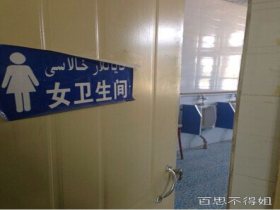 Random good picture Not show
1. Alison hesitated moment, as if she were waiting for him.
2. She writes under the nom de plume of Alison Cooper.
3. Years of heavy drinking had given Alison a florid complexion.sentence dictionary
4. In full light, you could see Alison was well over forty.
5. Alison had cleverly deduced that I was the author of the letter.
6. We gave Alison and Tom a dish made of solid silver as a wedding present.
7. The mananger had a quiet word with Alison, and she gave him no more problems.
8. Alison Jones and her husband David, who live in Hartlepool, are celebrating their golden wedding anniversary.
9. I really put my foot in it with Alison. I had no idea she was divorced.
10. Alison was married, for a time , to a comedian.
11. We're expecting Alison home any minute now.
12. I ran up the stairs and saw Alison lying at the top.
13. Alison mingled for a while and then went to where Douglas stood with John.
14. Alison and I had to prize conversation out of him.
15. "You have no right to intimidate this man," Alison continued.
16. When Alison was at home she was an intrusive presence.
17. I still wanted to be friends with Alison.
18. Murray and Alison came to some sort of loose arrangement before he went home.
19. 'He's down here!' she shouted to Alison.
20. Give my best wishes to Alison.
21. Bob, June and Alison and all the rest are coming to dinner tonight.
22. The mental strain of sharing an office with Alison was starting to tell.
23. Alison drew some money out of her account to pay for our trip.
24. We only knew from Alison Big-Mouth Harrington and somebody seeing this housekeeper-woman going into your house.
25. Alison says the poltergeist has tried to smother her boyfriend in their terraced house.
26. Alison had entered the room, but he was too preoccupied to notice.
27. Harry got 6 points, Susan got 8 points but Alison got most.
28. I know many women who have a career and a family Alison for example.
29. A few years ago, Jones, 58, confessed that he and his wife Alison had an open marriage.
30. Jonathan Burnham, editorial director of Chatto, will become publishing director for the imprint, with Alison Samuel as his deputy.
More similar words:
personalise,
personalised,
personality disorder,
bison,
prison,
foison,
poison,
edison,
orison,
unison,
liaison,
venison,
madison,
prisoner,
poisoner,
benison,
in unison,
garrison,
in prison,
cortisone,
imprison,
jettison,
maisonette,
poison gas,
caparison,
poisonous,
poison ivy,
poisoning,
imprisoned,
go to prison.