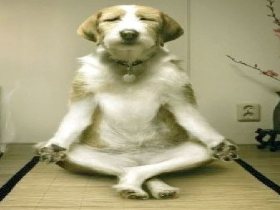 Random good picture Not show
1. The closing date for entries is 31st December.
2. I'll be away from the 20th to the 31st of May inclusive.
3. The conference has changed to October 31st.
4. The application must be in by the 31st to be accepted.
5. Completed entry forms should arrive not later than 31st July.
6. Yeovil's first came in the 31st minute when Paul Wilson scored with a low diving header.
7. Pre tax profits for the year ended 31st March 1991, dropped by £1.24m to £2.51m.
8. Newcastle edged ahead again in the 31st minute when defender Kevin Scott hooked home from close range.
9. On October 31st, 1983, an indefinite overtime ban was called in protest against pit closures.
10. On July 31st their dead bodies were found hanging from eucalyptus trees in a grove in Nathanya.
11. The veto was the 31st of the Bush presidency, all of which had been upheld.
12. This special offer is valid until July 31st 1992.
13. Crown princess Victoria celebrates her 31st birthday on Monday amid a whirl of rumours over an impending engagement to her boyfriend, Daniel Westling, 34.
14. On May 31st the government announced that the two surviving officials had been sacked.
15. As at 31st March, 2002, the Group's cash and bank balances and short-term bank deposits amounted to approximately HK$67 million.
16. From 31st March, Chinese students looking to study in the UK can apply for their visa through the new points-based system which will streamline the Student visa application process.
17. To get the new rate demands printed in time for April East, the deadline was midday on March 31st.
18. Do remember that anyone who becomes a member now gets free membership until December 31st.
19. The local hardware shop proprietor was perhaps not a little alarmed when asked to supply 15 broomsticks before October 31st!
20. He was successful, and tendered his resignation from Stockport with effect from 31st October.
21. We would be most grateful to receive nominations before the closing date, March 31st.,.
22. There are examples of the interactive displays in the current Babbage exhibition, which runs until 31st December.
23. Carlton Palmer sent make-shift striker Paul Warhurst clear in the 31st minute for an explosive finish that finally removed any Wednesday anxiety.
24. Fill in your name and address and send your completed entry to arrive no later than 31st March 1990.
25. Vouchers are only valid for rallies taking place before 31st December 1991.
26. Zhuhai Municipal Price Bureau issued the price limit for private use bottled gas on December 31st,[Sentencedict.com] 2005.
27. 2,000 workers across all state agencies are to be fired by March 31st.
28. Suppose a firm is producing 1,000 units of output a year with a work force of 30, and it adds a 31st employee and thereby qualifies for a $5,000 tax credit.
29. None of the subsidiaries had any loan capital in issue at any time during the year ended 31st December 2003.
30. "I saw the X-37B from my home in Pasadena, California, around sunrise on March 31st," reports Anthony Cook of the Griffith Observatory.