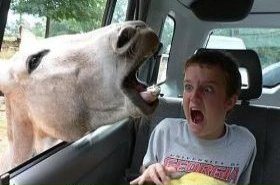 Random good picture Not show
1 They forged a lead in the first 30 minutes of the game.
2 Simmer the soup gently for 30 minutes.
3 The journey should only take about 30 minutes, but in practice it usually takes more like an hour.
4 It'll take about 30 minutes to dry but I'd allow a safety margin of, say, another 10 minutes.
5 Cook for 30 minutes over a gentle heat.
6 She left 30 minutes ago.
7 It takes about 30 minutes on foot, or 10 minutes by car.
8 Add the remaining ingredients and simmer for 30 minutes.
9 Bake the pie for 30 minutes in a moderate oven.
10 In the exam, allow yourself a maximum of 30 minutes per question.
11 He drowned after 30 minutes in the rough seas.
12 Bake the cake for 30 minutes until risen and firm to the touch .
13 After 30 minutes, a large ship hove into sight on the horizon.
14 The ship arrived 30 minutes early.
15 We arrived at the restaurant 30 minutes late so, of course, our reservation had been cancelled.
16 The original version was cut by more than 30 minutes.
17 Simmer the meat for 30 minutes until tender.
18 Build up slowly until you can jog for 30 minutes.
19 I plug in on the world news for 30 minutes each night through TV.
20 The main computers went down for 30 minutes.
21 Roast for 30 minutes,[www.Sentencedict.com] basting often with the pan juices.
22 Remove from freezer 30 minutes before eating and scoop into a glass bowl.
23 That adds up to 30 minutes of supercharged Hollywood spectacle.
24 Simmer slowly for 30 minutes, skimming any fat that rises to surface.
25 Pour into the prepared pan and bake for 30 minutes.
26 She fulfilled her ambition to become the first woman to run the 10,000 metres in under 30 minutes.
27 Cover the fish loosely with foil and bake for 30 minutes.
28 Spread the mixture in the cake tin and bake for 30 minutes.
29 I read in the newspapers they are going to have
30 minutes
of intellectual stuff on television every Monday from 7:30 to 8. to educate America. They couldn't educate America if they started at 6:30.
Groucho Marx

30 The interval between taking and freezing the biopsy specimens was less than 30 minutes.
More similar words:
minutes,
15 minutes,
minute,
minutely,
comminute,
in a minute,
minuteman,
minute hand,
minuteness,
last-minute,
to the minute,
minute book,
last minute,
half a minute,
up to the minute,
new york minute,
up-to-the-minute,
beats per minute,
comminuted fracture,
in utero,
minutia,
diminutive,
diminution,
aluminum industry,
minus,
minuet,
kitchen utensil,
aluminum,
terminus,
minus sign.