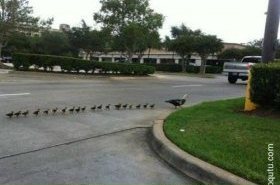 Random good picture Not show
(1) In the 1930s he was forbidden to practise his profession.
(2) The civil war lingered on well into the 1930s.
(3) This is a prime example of 1930s architecture.
(4) The bank is planning to give its 1930s building a complete facelift.
(5) In the course of the 1930s steel production in Britain approximately doubled.
(6) Big band music was very popular during the 1930s and 40s.
(7) In the 1930s, millions of Ukrainians starved to death or were deported.
(8) Further economic decline set in during the 1930s.
(9) There were mass deportations in the 1930s, when thousands of people were forced to leave the country.
(10) By the 1930s, the wolf had vanished from the American West.
(11) This 1930s musical is being revived at the National Theatre.
(12) The story is set in Poland in the 1930s.
(13) During the 1930s and 40s, the Nazis used racist propaganda in an attempt to demonize the Jews.
(14) It was the 1930s and war clouds were gathering on the horizon in Europe.
(15) The 1930s was a time of high unemployment and economic hardship in much of the United Kingdom.
(16) The 1930s was a period of economic dislocation.
(17) Most nations learned their lesson during the 1930s when trade imploded and incomes plunged.
(18) A visit to the museum will take you back in time to the 1930s.
(19) The company was started in the depth of the recession of the 1930s.
(20) Many people lost their jobs in the great depression of the 1930s.
(21) There was a slackening of western output during the 1930s.
(22) In the teeth of the longest recession since the 1930s(Sentencedict), the company continues to perform well.
(23) It was the archetypal British suburb, built in the 1930s.
(24) One of Australia's pioneering women aviators learnt to fly in the 1930s.
(25) Bad economic times can result in political dictatorships. Witness Germany in the 1930s.
(26) Greta Garbo was one of the great movie stars of the 1930s.
(27) His writings on motorized warfare dominated strategic thinking in the 1930s.
(28) Glenn Miller was one of the most famous bandleaders of the 1930s.
(29) Italy became a satellite state of Germany by the end of the 1930s.
(30) He never forgot the hardships he witnessed during the Great Depression of the 1930s.