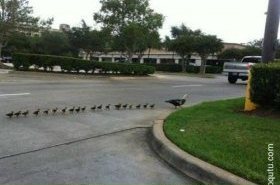 Random good picture Not show
1. The custom has continued from the 16th century downward.
2. The 16th century house has been renovated and furnished in contemporary style.
3. The Spanish conquered the New World in the 16th century.
4. Spain was an important military power in the 16th century.
5. In the 16th century,[Sentencedict.com ] village life centred around religion.
6. He lived in the 16th century.
7. I had another spontaneous miscarriage at around the 16th to 18th week.
8. He is currently 16th in the world rankings.
9. Peasant rebellions occurred throughout the 16th century.
10. The geographical spread of the industry in the 16th century is hard to ascertain, for much of it is poorly recorded.
11. The letter was dated May 16th but I misread it as 14th.
12. Until the 16th century people believed that the sun went round the earth.
13. We can trace our ancestry back to the 16th century.
14. As a playwriter,Shakespeare belongs to the 16th century.
15. They share an interest in 16th century architecture.
16. Your first payment is due on July 16th.
17. The vase is characteristic of 16th century Chinese art.
18. Cowan's one-man show opens on April 16th.
19. Finally, on April 16th(Sentencedict.com), the enemy surrendered.
20. The potato was a 16th century introduction.
21. They are demanding the restitution of ancient treasures that were removed from the country in the 16th century.
22. This hospital was endowed by the citizens of Strasbourg in the 16th century.
23. Marston's book gives you a flavour of life in the 16th century.
24. Somehow we got our wires crossed because I'd got the 23rd written down in my diary and Jen had the 16th.
25. England shifted officially from a Catholic to a Protestant faith in the 16th century.
26. India began trading with Europe in the 15th and 16th centuries.
27. She could trace her family tree back to the 16th century.
28. The inn is advertised as being from the early 16th century.
29. The cathedral was completed in about the middle of the 16th century.
30. It would be a long, flat line until the late 16th or early 17th century, when it would start trending upward.